Hello Folks!
Its tym for a long overdued update i know.
I was busy burying myself away in my training books.
In short: I took my Basic Obedience Test (also known as the G.C.E O'Levels).
And i failed :(
Somehow i was plagued by one of those short-concentration days & i couldn't complete the 3minute down-stay exercise (which meant = immediate failure).
I was pretty disappointed, my coach commented tt i wld have gotten an awesome score of 175/200 if not for that. Sobbbs.
Anyway here are some pictures tt i've dugged up. (I've a hell lot more actually~)
They were taken ard 2months back by Mommy.
Some are pretty unglam, but most are cute i think (;
And ever since Aunt Eggy taught me how to use Photobucket, i'm able to upload pictures with so much ease now. Wheeee *wags tail*
I'm alot more larger now, i think.
Play-Pen Days.
Thankfully they are over!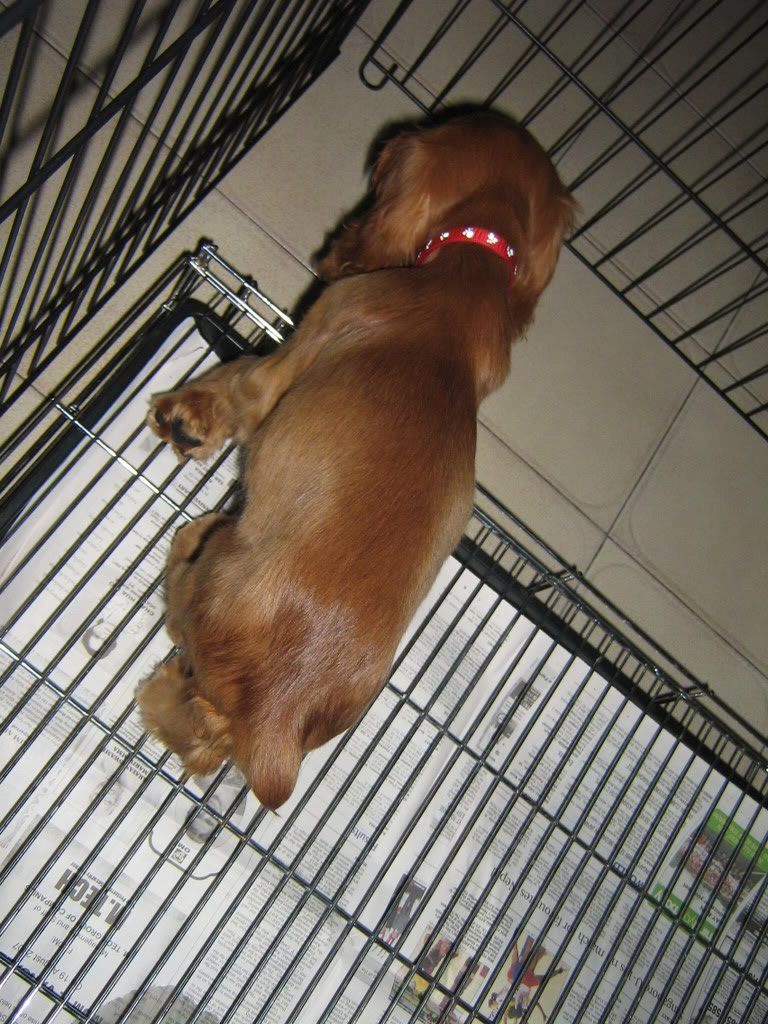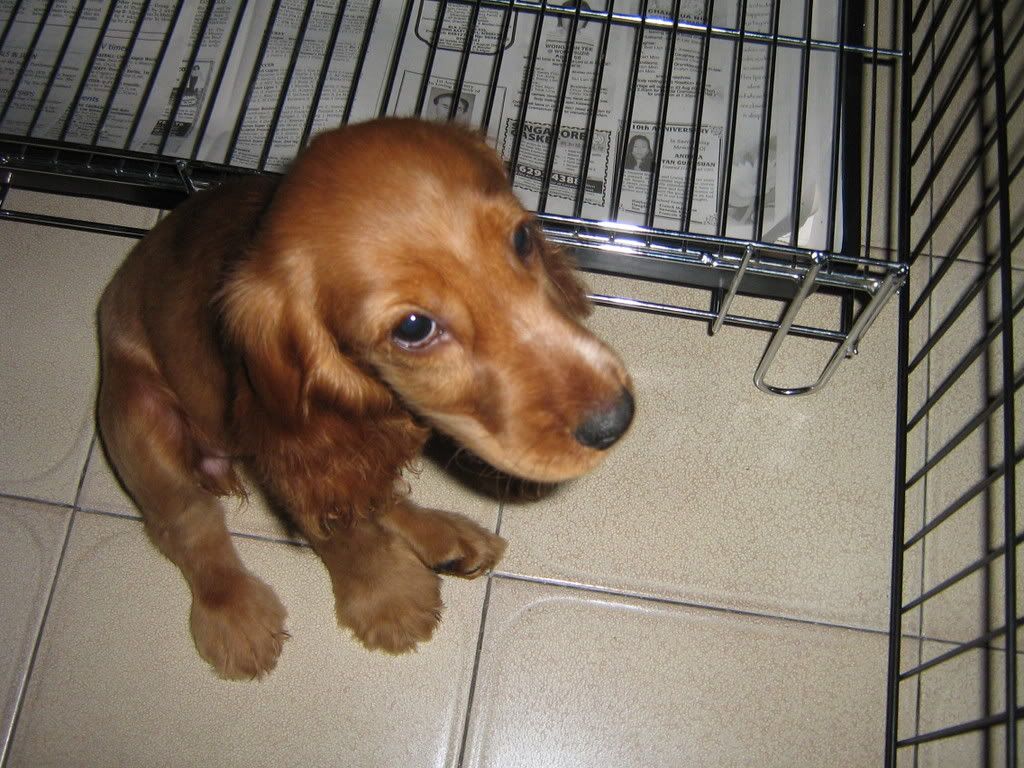 Some of my favourite Chewies: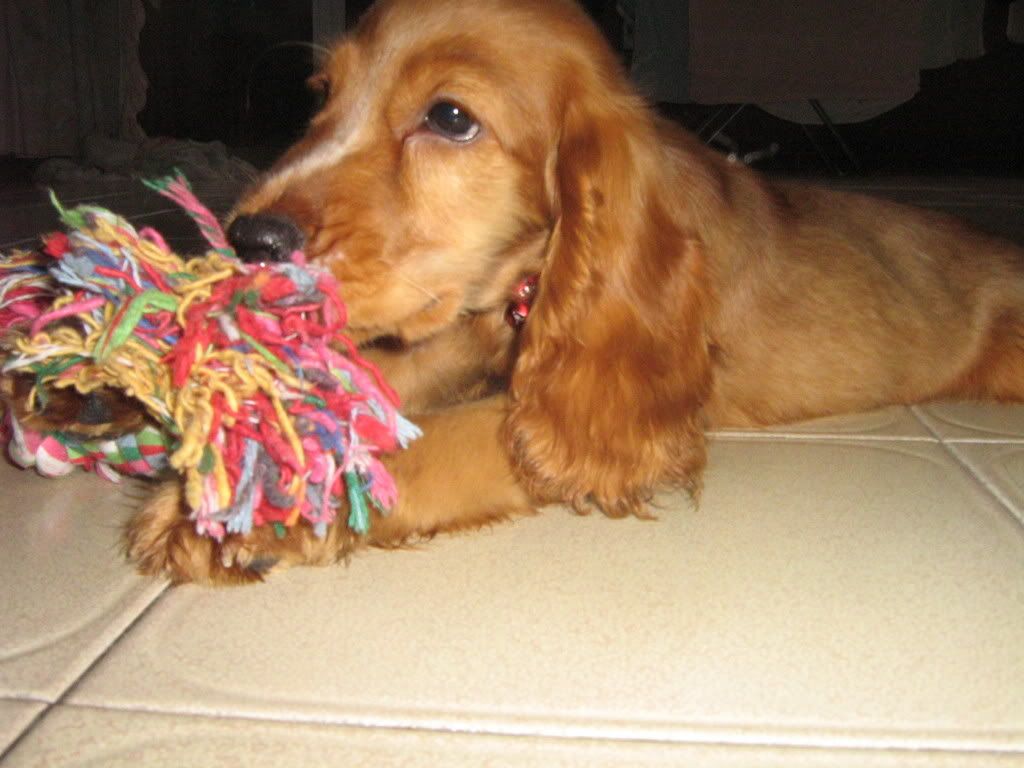 This one's cool. (That explains the many pictures).
I lyk it when its really really cold (:
Never knew i was that Flexi. I should've joined Gym or smth.
Gonna persuade Mom to enroll me for classes.
Think i've potential? I can feel it in my bones.. heehee.
The Ole-School MilkBone, Yummmie.
The perfect excuse for growing kids: Calcium.
And, finally..
some random shots tt got Mommy oooing & aahingg (: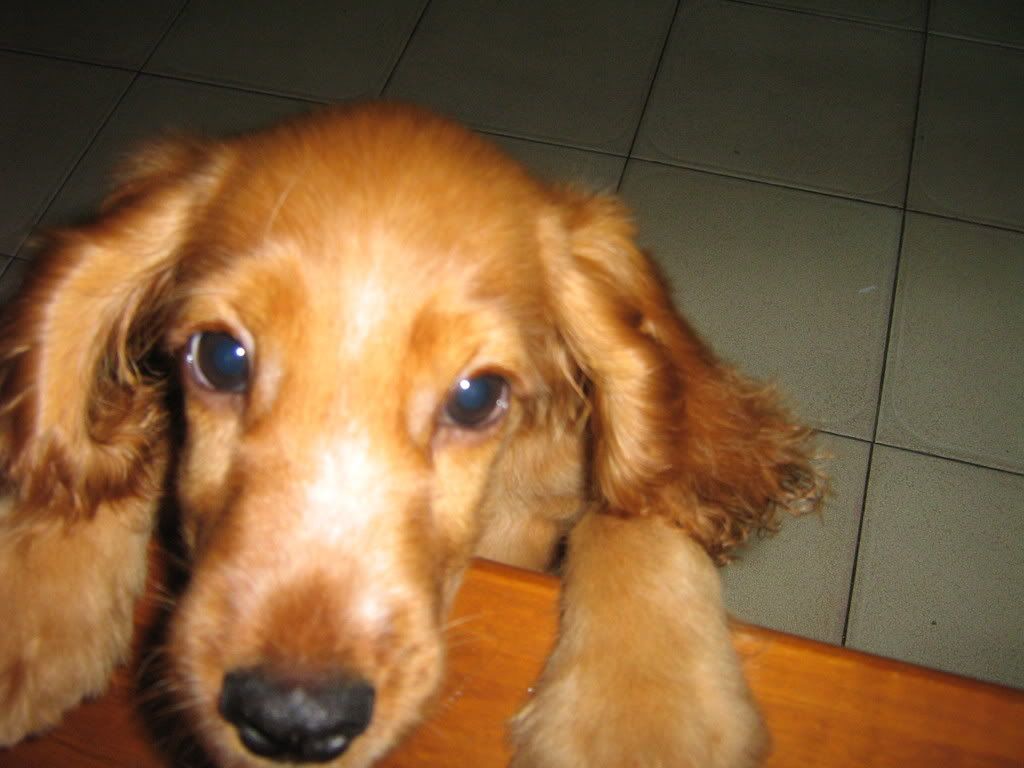 A very pretty shot with my handsome Gramps (:
I can see my bulging tummy thou. Eeeks.
That's it for today. Till i sort out the rest.
XOXO. Wooofies!